PowerBuilder
PowerBuilder empowers you to build faster, better, business apps for Windows, iOS, and Android. Develop visually using proven technology standards. Deploy device, OS, and DB agnostic apps. Who knew building data-rich apps could be this easy?
PowerBuilder empowers you to build faster, better, business apps for Windows, iOS, and Android.
Visual IDE
A simple, intuitive, and visual-driven IDE with rapid preview capability

Powerful Data Access
Complex data access and manipulation is nearly codeless and database agnostic

Rich Library
An expansive set of objects provides practically all you need and saves time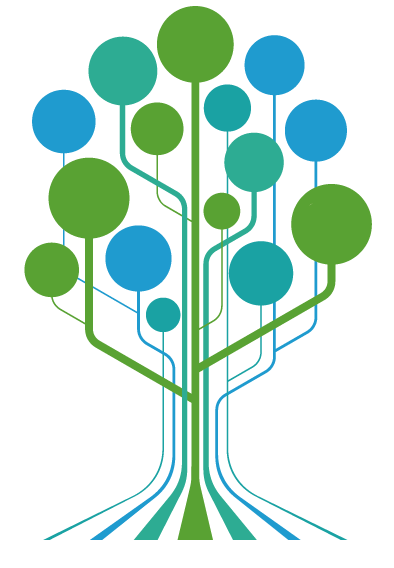 Universal Projects
Projects deploy to all supported OSs and devices, or target a specific combination

Cloud-Ready
"Cloud" projects deploy to the cloud, or create a hybrid with some REST Web APIs

.NET Technology
Powered by a .NET middle tier, utilize .NET assemblies & Web APIs
PowerBuilder 2017 R3
The new generation of PowerBuilder keeps everything you love about native PowerBuilder development while supercharging your projects with open standards and cloud technologies. PowerBuilder 2017 R3 brings PowerBuilder's highly-productive business app development capabilities to Windows 10, leading Web browsers, iOS, and Android. It paves the way for users to benefit from many future innovations Appeon has planned. It is also a long-term support (LTS) version, making it ripe for production use and ideal for customers who upgrade at a slower pace.
Upgrade to Windows 10
The PowerBuilder IDE as well as your projects are now supported on Windows 10. A number of incompatibility and stability issues have been addressed. In addition, if your users remotely access your desktop apps, you can now upgrade with peace of mind to Windows Server 2016.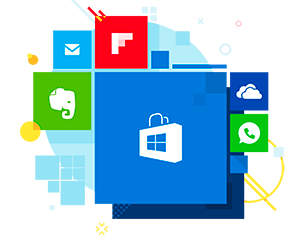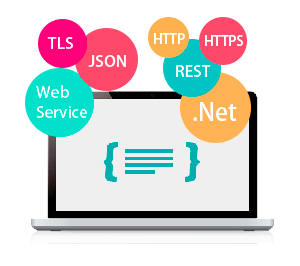 Utilize RESTful Web APIs
Utilize RESTful Web APIs, securely, without unnecessary coding or external libraries. New objects have been introduced to allow developers easily execute CRUD operations over TLS 1.2, parse & generate JSON, and even load JSON into your DataWindows – just by writing a few lines of code.
Watch the Video

Integrate Git & SVN Natively
Integrate natively with Git or SVN, and start branching & merging today! A native interface supports more commands, delivers faster response times, and eliminates third-party plugins. Many commands are accessible from within the PowerBuilder IDE, and adding a Git or SVN client allows access to even more.
Watch the Video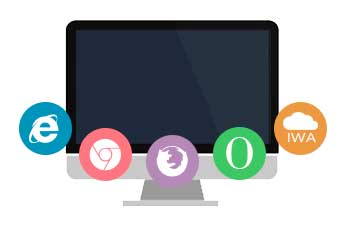 Go Web
A new Web App deployment target* is introduced (powered by PowerServer Web) in the Universal Edition. Most PowerBuilder features are supported, and it is compatible with the C# Web APIs of PowerBuilder 2019. The Web App executes in all leading browsers or standalone as an Installable Web App (IWA). It is a great choice to cloudify existing client/server projects with minimal effort.
(* Production servers are licensed separately from the PowerBuilder Universal Edition. )
Watch the Video

Generate PDFs Natively
Generate PDFs with advanced features from within your app using smile native PowerBuilder APIs. There is no need to go through cumbersome PDF printer installations or license expensive PDF libraries. You can control the PDF conformance level, page orientation & size, image properties, and much more.
Watch the Video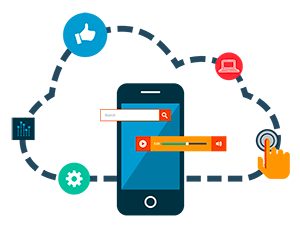 Go Mobile
A new Mobile App deployment target is introduced (powered by PowerServer Mobile) in the Universal Edition. Most PowerBuilder functionality and Apache Cordova plugins are supported. Projects deploy to iOS and Android as well as leading cloud providers.
Watch the Video

Migrate to C# in 2019!

The upcoming PowerBuilder 2019 (originally named as PowerBuilder 2018) will help you move to C# and the cloud with the productivity that is a hallmark of PowerBuilder. Entirely new .NET targets are provided in the native PowerBuilder IDE for rapidly creating, in a test-driven manner, REST Web APIs and .NET assemblies. Coding is in C# and powered by DataWindow technology as well as the full features of the cross-OS .NET Core framework. You'll be developing high-performance cloud apps faster than in Visual Studio. If you are migrating existing business logic, automated conversion tools further accelerate your project.

Compared to traditional C# development in Visual Studio, PowerBuilder 2019 offers the following key benefits:

Low-learning curve – 2 weeks is typical
Automated conversion of existing code assets