Build faster, better, business apps.
Appeon's products elevate you from the complexities and mundane details of developing data-rich native apps. Instead of working to embrace new technology make technology do the work for your developers, users, and business.
Our Story
We started Appeon because we saw IT departments struggling to keep up with the pace of change. We believe innovations in tech should not come at the expense of the developer, user, or bottom line. A development stack should offer high developer productivity, deliver a powerful user experience, and leverage existing investments. Armed with our beliefs and a cult-like following, we are on a mission to help developers build faster, better, business apps.
Our History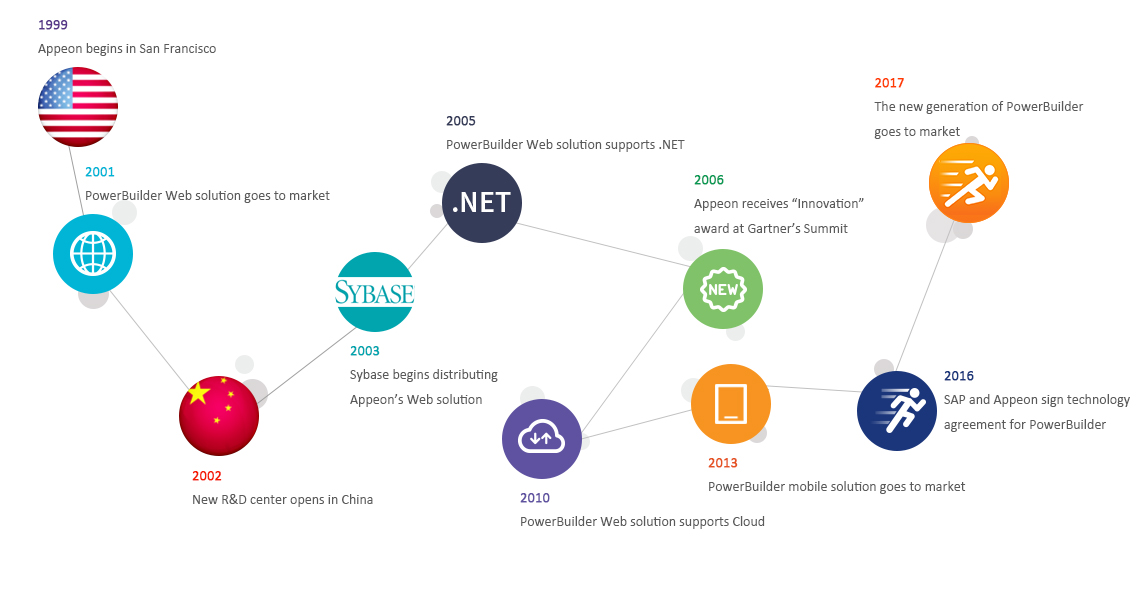 Appeon Partners

Life @ Appeon