"Second-Chance" Pre-Order Overview
We are offering customers in North America, Europe, and select other regions another opportunity to purchase PowerBuilder 2017, before it is released in Q2 2017, at a huge discount. While the original pre-order program in 2016 was a big success, perhaps it was a bit rushed. We have listened to our customers and are giving ample time (until April 30, 2017) to place your "second-chance" pre-order. This is the last chance to save big on PowerBuilder 2017 – so hurry before it is too late!
"Second-Chance" Pre-Order Benefits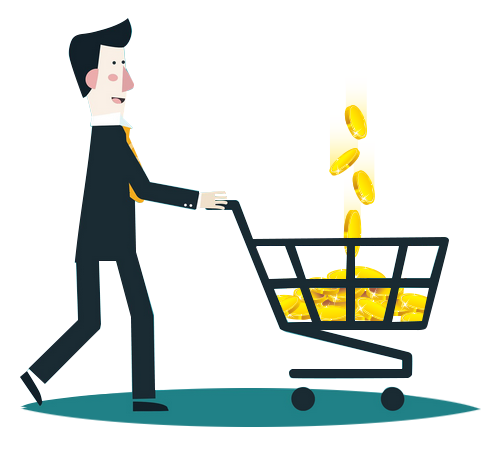 ✓ BIG SAVINGS
Save about 15-50% off the list price, depending on the product edition
✓ GRANDFATHERED PRICING
Renew your subscription at the same amazingly low price year-after-year*
* In order to continue receiving the same pricing on future renewals of your pre-order subscriptions you must renew before the expiration of the current term.
✓ FREE NEW FEATURES
Access all new features added in the future to your subscribed product edition
✓ GUARANTEED ONTIME DELIVERY
Receive, at your request, a refund if your order is not fulfilled by June 30, 2017
Hurry, Time is Running Out!
We offer 30-day period (calendar days) from the date of your pre-order to remit payment for "second-chance" pre-order. If payment is not received on time your order will be cancelled. Once an order is cancelled you will need to place a new order at the then-current price. Sorry, no exceptions.
Your subscription period begins as soon as PowerBuilder 2017 is made generally available, which is currently scheduled for Q2 2017.
You will be able to download and use PowerBuilder 2017 as soon as it is made generally available, which is currently scheduled for Q2 2017.
If Appeon does not fulfill your order by June 30, 2017, we will advise you of the expected date for general availability, andat your discretion, you may decide to wait or request a full refund of the subscription fees paid to Appeon.
Since all our plans are "grandfathered" you simply pay the prorated difference between your current subscription level and the upgraded level. We will credit any remaining subscription fees towards a one-year subscription of Cloud or Universal Editions.
Yes, you will be able to use, at no additional cost, any features Appeon adds to the particular edition that you are subscribed to. For example, if the Desktop Cloud App target is made available in the future and you are a Cloud Edition or Universal Edition subscriber at that time then you will receive this feature at no additional cost.