How to Move a Standard Support Ticket to Premium Support
1. Log in to Appeon User Center
Go to www.appeon.com and log in to the User Center.

2. Get a ticket code
In the User Center, go to Orders & Subscriptions > Premium Support Tickets to get a ticket code. If you don't already have a ticket code, you can check with your license order owner or you can purchase it from here.

3. Move to Premium Support
Find your standard support ticket and click the Move to Premium Support button as shown below:

4. Enter your ticket code
Enter your ticket code in the pop-up dialog box and click Continue.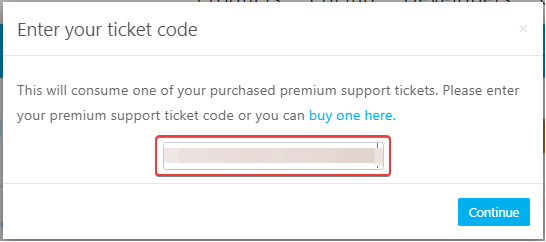 Congratulations! You've successfully moved your ticket to Premium Support and you can follow it up on the Premium Support Portal from now on.