Symptom
Some users may not be able to directly use AppeonInstaller for the installation of Appeon products due to their corporate security or firewall settings or the fact that they are using a proxy that requires authentication to connect to the Internet.
Resolution
1. Run AppoenInstaller using on a machine that doesn't have extreme restrictions.
For PB 2019, you can use the following link to directly start AppeonInstaller: 
http://file.appeon.com/download/APB/2019/AppeonInstaller/AppeonInstaller_bootstrapper.exe
2. When you get into the welcome page, you can choose Download Offline Installer, where you can choose which products you want to download.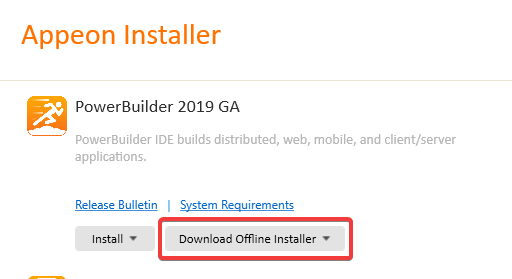 3. After the download is complete, click Open Folder to find the offline install package.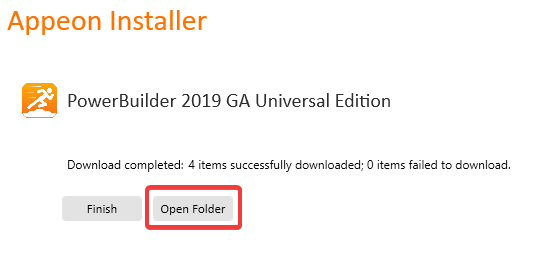 4. you will see two folders that can be used for new install or upgrade respectively.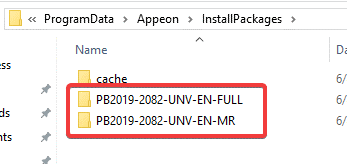 5. You can copy the folder with FULL at the end of its name (full package) to any machine for new installation.
6. You can copy the folder with MR at the end of its name (upgrade package) to upgrade a machine where you already have PB 2019 Beta installed.