Where: Race Week and Heritage Speedway (3rd and 4th Levels), NASCAR Hall of Fame
When: Monday, September 25 ∙ 7:30 pm - 9:30 pm
Is everyone ready for fun? Check out what we've planned for you.
In the NASCAR Hall of Fame's Race Week, you can get a close up look on how a present day NASCAR team and the industry in general prepare for a typical race day. You can also find a number of fun hands-on activities such as the Race Simulators and/or Pit Challenge Experience.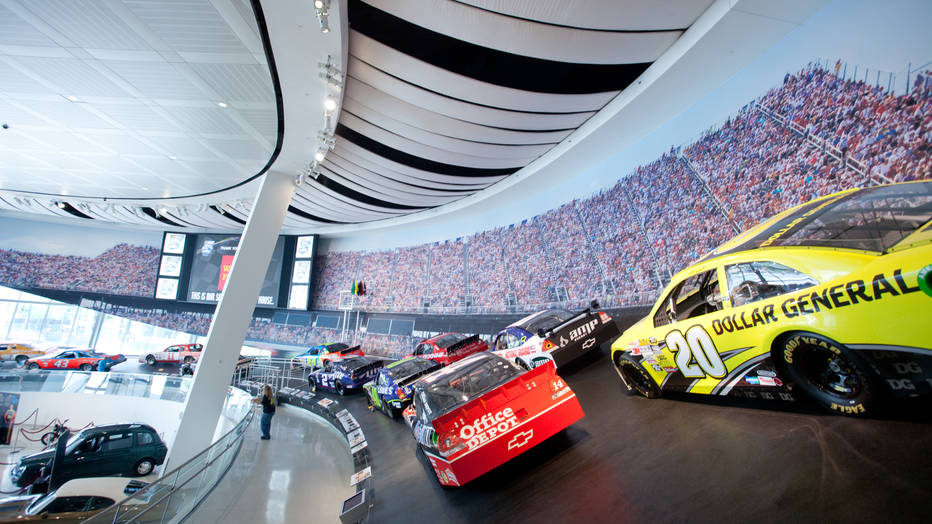 The Race Simulators can serve 14 guests at the same time and it is open for everyone who wants to experience the speed of Charlotte Motor Speedway. A speed competition is running during the reception. You can race as much time as you like to improve your scores. The "Fast Driver" of the evening will win a mystery prize!

In Pit Challenge you will be able to participate in three of the most important responsibilities of being on a Pit Crew and we'll even put the team of three on the stop clock. NASCAR's Pit Crew Teams strive for a 12 second time to jack up a car, change tires and add fuel, let's see how you on teams of tree stack up!

Food, beer, wine, and non-alcoholic drinks will be served all night. We hope you will all come out and have fun with the Appeon staff, Appeon MVPs, and conference attendees!

Your conference badge is required for admission. No one under 21 will be admitted.