Call for Presenters at Elevate 2018 is Officially Open
Appeon is calling for presenters to share their knowledge about PowerBuilder, PowerServer, or InfoMaker with other developers at the Appeon Elevate 2018 conference scheduled for November 5-7 in Philadelphia, PA. Thanks to last year's presenters, the re-launch of the annual user conference for PowerBuilder and InfoMaker was a great success. We hope you will volunteer to be a presenter so this year's conference will be just as valuable as Elevate 2017 for attendees, which will help keep the strong momentum behind all the exciting product changes we are making. In Elevate 2018, we are especially looking for papers that focus on developing cloud apps and C# apps with PowerBuilder 2018.
WHY PRESENT AT ELEVATE 2018?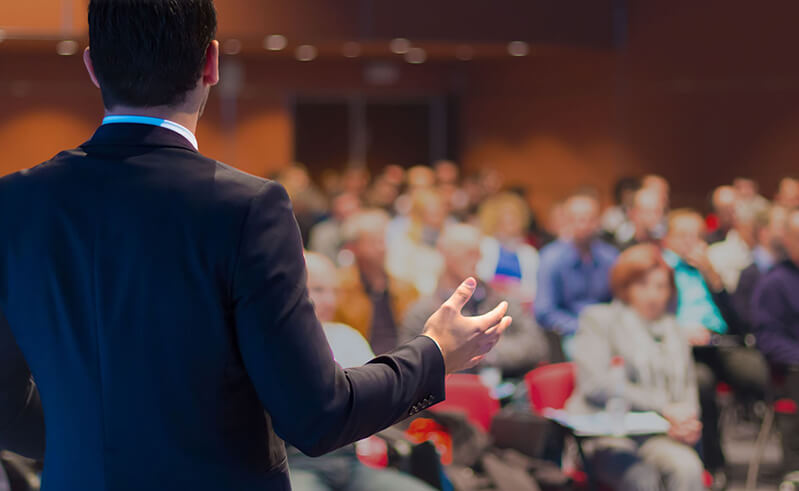 Presenting at the user conference will be a great opportunity to:
Demonstrate your professional expertise and how your company is innovating.

Establish close relationships with other developers and Appeon staff.

Gain special access to a pre-release of PowerBuilder 2018 (so you can do a C# development presentation).

Influence Appeon's roadmap by generating interest around particular areas of the product.
Plus as a token of our appreciation, you will receive a complimentary Full Conference Pass for your participation, which is a $695 value.
PRESENTATION REQUIREMENTS
Topic of Interest – all presentations should be related to Appeon products (PowerBuilder, InfoMaker, or PowerServer Web/Mobile). We are especially interested in sessions on C# development with PowerBuilder 2018, and we can provide you with a pre-release if you are interested to present on this topic.


Educational – your presentation content should be technical in nature, and be of interest to attendees with a hands-on technical background; marketing-heavy submissions will be rejected.


Non-Confidential – do not include confidential material that cannot be posted to the public; the presenter is responsible for obtaining necessary permission to use all materials.


Proper Format – depending on the format of your presentation, there may be other requirements as outlined in the "Presentation Format" section.


English Language – your presentation must be in English.
We are seeking proposals for conference sessions in any of the following four formats.
Tips & Tricks sessions essentially provide "how-to" for a technical topic. It can focus on a particular feature of an Appeon product, coding technique, or a solution to a problem. Some amount of hands-on training in the form of demo and/or code snippets should be included. Available in 45-minute or 60-minute slots.
Project Spotlight sessions provide a real-life reference case of solving a particular technology challenge. Like "Tips & Tricks" sessions, some amount of hands-on training in the form of demo and/or code snippets should be included. However, this should be weaved into a story of your real-life project. Available in 60-minute or 90-minute slots.
Roundtables are the most flexible session format offered at the conference. The key characteristic of the roundtable is that it allows for extended discussion and limited to a small group. However, we strongly recommend your roundtable include at least a 15-minute presentation. Available in a limited number of 60-minute or 90-minute slots.
Workshops are essentially super-sized "Tips & Tricks" sessions aimed at providing a more in-depth learning experience on a complex or series of related technical topics. It should be delivered as a tutorial consisting of significant hands-on activity with working code examples, some lecture, and ample discussion time. Available in 2-hour and 3-hour slots.
SUBMISSION DEADLINE, SELECTION PROCESS & NOTIFICATION
The deadline for submitting your session proposal(s) is June 15, 2018. Any session proposal(s) submitted after this date will be automatically placed on a waiting list, which may be considered if any presentation slots become available.
Appeon will contact you within 10 business days of your submission to notify you of your acceptance. Submitting multiple sessions or a workshop format session will increase your chance of acceptance. We strongly encourage you to submit as many topics as you feel comfortable presenting.
If your session(s) are accepted, you will need to submit your final presentation materials no later than October 15, 2018 to keep your presentation slot(s) and your complimentary conference pass.